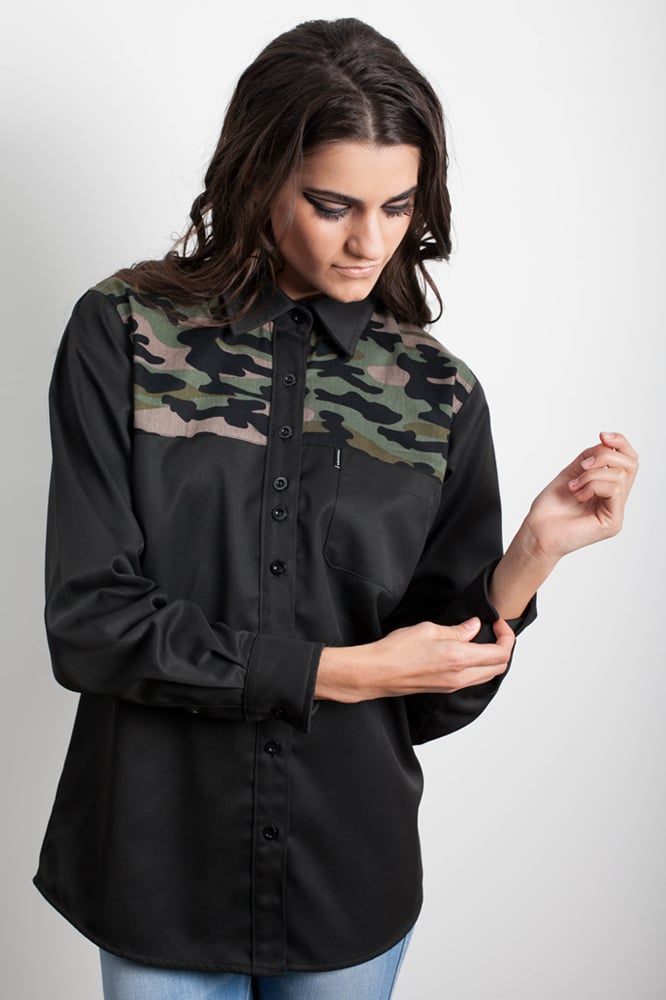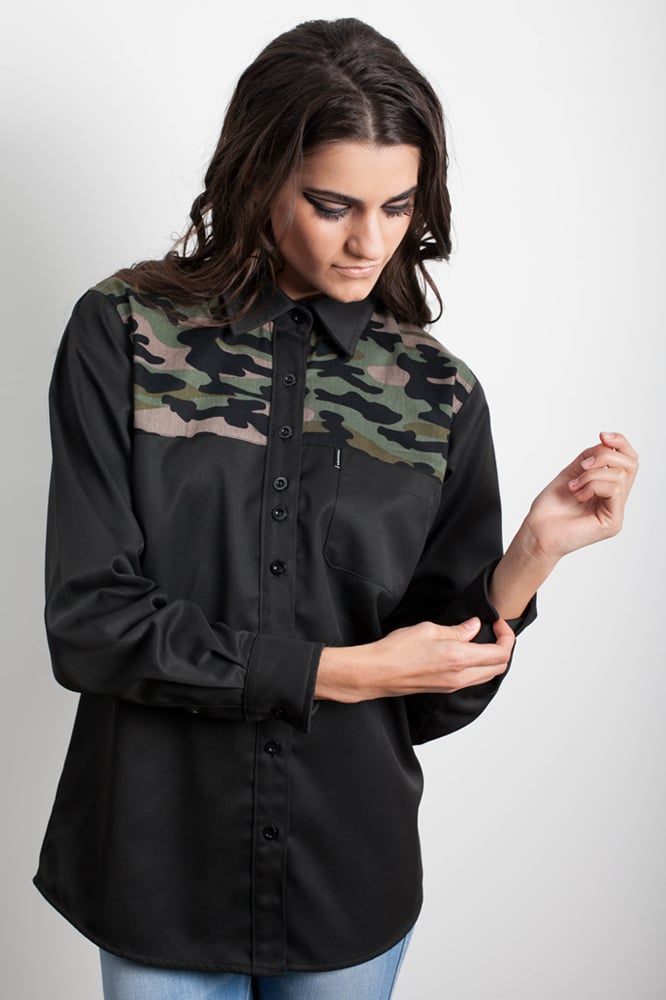 FRANKIE
$136.36
FRANKIE // FREE SHIPPING EVERYDAY
Urban Hunter is the hybrid that inspired our Autumn/ Winter 15 Collection.
The Chital Deers preferred surroundings offers up a legitimate reason to work with Woodland Camouflage.
The Frankie long sleeve button up shirt, is a classic Cut & Sew item for women, that is often overlooked.
+ Cut & Sew
+ Poly / Viscose / Cotton
+ Front and Back Yoke
+ Contrasting Woodland Camouflage Fabric
+ Pocket With Flip Pip
+ Embossed MOOSH83 Buttons
+ Double Button Feature
+ Woven KIT Placket Label
+ Extra Long Body
+ Heavy Weight
+ Limited Edition of 30
GST added at checkout
Our garments won't shrink even once they've been put through the heaviest rotation—designed in Cairns, Australia.
Model wears Medium
We pride ourselves on attention to detail. So if your not truly happy with your purchase, we want to know, check out our Returns & Refunds made easy, policy.